Commited To You For Over 25 Years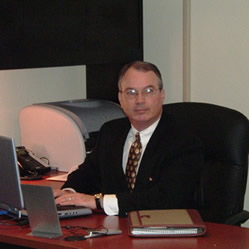 Glenn Mercer graduated from Clemson University in May 7, 1971, and holds a B.A. in History. Upon graduation, he served on the mission field for eight years working with college students at various college campuses across the country through the ministries of Campus Crusade for Christ. It was in the ministry that Glenn met and married his wife, Kathryn. He has four children, Jennifer, Matthew, Andrew and Ryan.
He has been a licensed producer in Illinois in Life, Accident & Health, Casualty and Fire since October 27, 1979. Glenn received his first formal training in the insurance industry by completing the Home Office Sales Course offered through Aetna Life and Casualty in Hartford, CT on December 14, 1979.
Having worked for several years with Anderson-Nordlof & Co., with a focus on the property and casualty insurance, Glenn began his own employee benefits practice in 1989.
Glenn is committed to the highest in ethical conduct and professional practice. He strives to be accurate, objective and fair. He holds two professional designations, Registered Health Underwriter (RHU) and Registered Employee Benefits Consultant (REBC). He was awarded these designations by the American College on August 1, 1998, and May 1, 2003, respectively.
The American College is an accredited educational institution that provides graduate and professional education to the financial services field. It was founded in 1927 by Solomon S. Heubner, professor at the University of Pennsylvania's Wharton School. Its mission is to strengthen the financial security of our clients by raising the level of professionalism of those who serve the financial industry.
Since April 26, 1994, Glenn has been active in the Northern Illinois Chapter of the National Association of Health Underwriters (NAHU), www.nahu.org. NAHU's mission is to help educate the public about the value that health insurance professionals bring to aiding the consumer in accessing the health care delivery system. Through education and involvement with the Association, Glenn endeavors to increase his ability to serve his clients prudently and responsibly.